Most folks aim to have a lush green space in their homes for many reasons. At the top of this list is its curb appeal, as healthy-looking lawns are always attractive and add value to a property. Then there's also the relaxing effect these areas can bring, as it can make you feel closer to nature even while living in the suburbs. Unfortunately, it's not easy to have the greenest lawn. There are lots of factors in play in achieving the look, so you have to be ready to work on it. Getting the best sprinkler system for lawns and garden is just one of the basics. However, so you should always start with this if you want to up the charm of your front yard and garden. Here we are going to review out selected top ten sprinklers that is Ideal for your large and even for small yard.
If you are not in a mood to read the whole review, you can simply check from the bellow list…
 What are the top quality sprinkler systems like? What are the features they have? Get to know them better with the help of the below list with detail classification. 
10 Best Sprinkler System For Lawns And Garden
Overall best sprinkler system:

Nelson Traveling Sprinkler

Sprinkler system for large yard:

Orbit 58019N Zine Impact Sprinkler

Multi adjustable sprinkler:

Melnor Multi Adjustable Lawn Sprinkler

Sprinkler for medium lawn:

Orbit 58257N Metal 3-Arm Sprinkler

Oscillating Sprinkler:

Melnor XT Metal Turbo Oscillating Sprinkler

Sprinkler system for small yard:

Gilmour 808763-1001 Circle Pattern Spot Sprinkler

Tripod water sprinkler: 

Orbit 56667N Zinc Impact Sprinkler 

Traveling sprinkler system:

Orbit 58322 Traveling Sprinkler

Zoommaxx sprinkler:

Gardena ZoomMaxx Sprinkler

Metal Oscillating Sprinkler:

Dramm 15005 ColorStorm sprinkler
1.Overall best sprinkler system: Nelson Traveling Sprinkler
Intrigued by the idea of a self-propelled sprinkler? Then check out the Nelson Traveling Sprinkler. In fact it is one of the most popular sprinklers in the market. This is also a 'robotic sprinkler' that can save you from having to install a complicated irrigation system or manually move a long-range sprinkler to get the job done.
What sets this item apart from the other traveling sprinkler listed above is its choice of material. Its body is made of cast iron so it's sturdier and more heavy-duty. You can also reposition the spray arms so it can have a more streamlined shape, making it still very effective on windy days.
Pros:
Provides a fuss-free lawn maintenance

Easy to set up

Versatile and can be very useful for homes with large outdoor areas
Cons:
Can have difficulties pulling very long and heavy hoses

Moves quite slowly
2.Sprinkler system for large yard: Orbit 58019N Zine Impact Sprinkler
It might not seem like much but the Orbit 58019N Zine Impact Sprinkler is a popular pick for a home sprinkler system. With its very friendly price tag and solid construction, it certainly appeals to a lot of folks who want to be practical in maintaining their lawns.This impact sprinkler is more than capable of large area coverage and can release a stream of water up to 85 ft in diameter. You can also adjust its coverage to better suit your lawn's layout by setting it to a sectional setting to full 360-degree coverage. The length of its stream is very easy to tweak as well. You just need to use its deflector and you can already alter the stream distance. You can set it anywhere from 20 to 42 feet, allowing you to water a large area without too much fuss.
With its flexibility, some tend to worry about its performance. Rest assured, however, that it will only spray water in your desired direction if you were able to select the right setting. With its anti-backsplash arm, you're guaranteed a consistent spray pattern so it won't get water where it's not supposed to.Lots of folks also like the fact the versatility of its design. With a spike design, you can place it anywhere on your lawn. You can also just use a hose to supply water to it, so if you're not ready to lay down a permanent system, you can still take advantage of the convenience of having a sprinkler for your lawn. It's also designed with a flow-through outlet so you can also connect it to a multiple-sprinkler system. As for its construction, you can count on it to last a while.
Special feature:
It has an all-metal build with a zinc step spike so it guarantees durability with its corrosion-resistant material. It's also made to be clog-resistant, so even if you use dirty or reclaimed water, its water outlet won't get easily choked.
Pros:
Solid and durable materials and construction

Versatile design allows portability and different configurations

Easy to install

Very affordable

Suitable for areas with hard water
Cons:
3.Multi Adjustable Sprinkler: Melnor Multi Adjustable Lawn Sprinkler
For those who are very particular about their turf's landscaping, the Melnor Multi-Adjustable Lawn Sprinkler can be a very attractive option. With its slim design, it won't upset the overall appearance of your lawn.Despite its very minimal design, however, it can still do a lot for your lawn and garden. For starters, it's extremely versatile. You can set it according to the amount of water you want to use when watering your turf. With just a few twists, you can already select your desired water density and range. In terms of range, you can set this sprinkler to release water from 0 to 360 degrees. This makes it flexible as you can place it anywhere in your yard and it can still provide ample coverage to your turf. You can even opt to just move it around since it's a sprinkler on a spike.
 If you only opted to attach it to a hose and not a pipe, you'll be able to easily change its location when necessary. Further expanding its coverage is its flow-through outlet design. You can easily use this sprinkler in a series so you can cover a larger area. It can only spray up to 30 feet if your home's water pressure reaches 60 PSI, however, so keep this in mind if you need to water a large lawn. In terms of construction, this Melnor product will not disappoint you. While it's made with hard plastic and not metal, it's still very durable. It won't easily break from high water pressure. Its design also promises that it won't easily be thrown off its upright position as it sprays strong jets of water. 
Pros:
Slim design prevents it from being a distracting piece on your lawn or garden

Sturdy and durable materials and construction

Versatile design

Great price

2-year warranty
Cons:
Not for areas with very strong water pressure
4.Sprinkler for medium lawn: Orbit 58257N Metal 3-Arm Sprinkler
If you don't want to attach a sprinkler system on your property, check out the Orbit 58257N Metal 3-Arm Sprinkler. This product's key feature is its wheeled base so you can easily move it around when watering your lawn and garden. With its wheeled base, you don't need to embed this sprinkler on the ground. It's also way easier to move around compared to sprinklers on spikes as you only need to pull it around. You can even move it while watering your lawn, making it a handy alternative solution to those who aren't too keen on installing sprinklers in their yards. It can also shoot out water up to 24 ft in diameter, making it a suitable choice for those with small to medium-sized lawns.
It must be noted that this sprinkler releases water in a gentle manner. So if you have other delicate items sitting on your lawn, this will not harm them. Made of heavy-duty steel, you can also count on this item's durability. This allows it to offer great value for your money as it's also very affordable.
Pros:
A nice no-installation option

Easy to use

Has great coverage

Works well in low water pressure areas
Cons:
Gets thrown off balance on uneven surfaces
5.Oscillating Sprinkler: Melnor XT Metal Turbo Oscillating Sprinkler 
The Melnor XT Metal Turbo Oscillating Sprinkler is another solid option if you don't want to install a sprinkler system on your lawn. With its very simple but effective sprinkler design, it's a portable option that you can set up within minutes. As an oscillating sprinkler, this item doesn't really need to be installed in your yard. You can just take it out of storage when it's time to water your lawn. Of course, you can also opt to just leave it out but since it's not designed to be embedded on the ground, it can be taken away quite easily. Made of heavy-duty aluminum, this item promises durability. It features a curved nozzle base so it can guarantee a wide spraying angle. In fact, it promises to cover up to 3600 sq feet, making it the perfect pick for a lot of homeowners.
Its oscillating design makes this product flexible as well. Aside from spraying water in a 180-degree angle, you can also limit its movements. With its tab control, you can opt to set it to just move from the center to the left or from the center to the right. With this feature, you don't have to worry about wasting water or wetting areas that shouldn't get wet. 
Pros:
Heavy-duty aluminum construction

Handy features that make its maintenance simple and easy

Spraying movements are easy to configure

Covers a large space

Portable and doesn't require installation
Cons:
Attaching the hose can be a bit of a challenge
6.Sprinkler system for small yard: Gilmour 808763-1001 Circle Pattern Spot Sprinkler
For a tiny sprinkler, the Gilmour 808763-1001 Circle Pattern Spot Sprinkler really packs a punch. It fits in the palm of your hand so a lot of folks aren't too impressed upon first sight but upon hooking it up, they get why it's a bestseller. Made for small rectangular-shaped lawns, this Gilmour product may be very basic but it can already do the trick for many homes. It doesn't move or have any movable parts so there are also fewer potential points of failure. It's sturdy and durable, however, with its metal construction.
How well does it spray water? It can shoot out water up to 10 feet away in a 360-degree angle. So despite its size, it can already be the quick solution for your lawn maintenance needs. As this item doesn't require installation or hooking up, it can also be quite versatile. You can use it in your front yard, backyard, and garden. With its extremely friendly price tag, it's practically a steal already. While it does have its limitations, if you only really have a small lawn to work with, this will already be a great option. Some folks with sloping lawns also found it handy as it's small size and powerful spray allows it to sit tight in one spot and provide ample coverage without a fuss.
Pros:
Solid metal construction promises durability

Perfect for small yards

Simple design 

Very easy to set up
Cons:
Can't be used in a series
7.Tripod water sprinkler: Orbit 56667N Zinc Impact Sprinkler 
If you're willing to spend extra on your sprinkler system, this option is worth considering.
Raised sprinklers are also great options if you have a very large lawn or turf to work on. They extend the reach of your sprinkler's output by increasing their height. This is why the Orbit 56667N Zinc Impact Sprinkler is also a highly recommended option. With its tripod base, you can spray water up to 5670 square feet when set to a full circle. At large, the 56667N is similar to the other Orbit product listed above. It has the same features, making it versatile with its adjustable coverage and customizable settings. You can select its reach and area coverage so it can better suit your requirements.
The 56667N also comes with zinc materials making it corrosion-resistant and highly durable. Even its tripod base is made of heavy-duty steel, guaranteeing that it will stay in place while the sprinkler does its work and stay in good shape for a long time. The main difference between the two? The 56667N is more portable. You can lug this item around, letting you water a larger area without having to install a large sprinkler system. You can also opt to leave this in one spot, though. It's rather sturdy and will not move even when the water pressure is high.
Pros:
Offers a very wide coverage

Can be easily moved around

Heavy-duty construction
Cons:
Some had a hard time finding the right position for this sprinkler
8. Traveling sprinkler system: Orbit 58322 Traveling Sprinkler
Another product that will let you avoid having to install a complex sprinkler system in your property is the Orbit 58322 Traveling Sprinkler. It's like a robot sprinkler but without the sophisticated electronic parts that program its movements. What makes it move, then? Water pressure, of course. To create a path, you just need to set your water hose into a pattern that you want the sprinkler to follow. It will then be propelled by the water pressure and will move accordingly.
This feature makes the 58322 extremely versatile. It can work for lawns of various sizes if you have a long enough hose. As you can adjust its coverage from 15 to 55 feet, it can certainly be a good fit for lawns big and small. In terms of efficiency, you can select its speed setting to tweak the saturation level needed by your lawn. This means that it can also work on any soil type as you can choose how slow or fast the spray of water will be.
Pros:
Extremely versatile

Will suit various lawn sizes and soil types

Automatic shut off feature
Cons:
Takes a while to complete a route even at the highest speed setting
9.Zoommaxx sprinkler: Gardena ZoomMaxx Sprinkler
If you don't want a sprinkler that flies around while watering your small lawn, the Gardena ZoomMaxx Sprinkler would be a great option for you. It's a tiny oscillating sprinkler that is made for smaller spaces but it comes with a weighted base, saving you from the hassle of having to catch a watering device that is flailing about. 
Capable of watering up to 2300 sq ft, the ZoomMaxx is a very compact sprinkler option for really small and tight spaces. It's very handy to have, though, as it also comes with a mechanical timer that will further simplify your lawn maintenance. You can set its timer from 1 to 120-minute intervals, allowing you to just leave the device be and it will already do a complete cycle for you.
Pros:
Will not fly away when used with high water pressure

Very easy to set up

Various settings ensure great convenience
Cons:
10.Metal Oscillating Sprinkler: Dramm 15005 ColorStorm sprinkler
Those who are particular with the materials used in their devices should take a look at the Dramm 15005 ColorStorm Sprinkler. This oscillating sprinkler comes with brass nozzles and primarily metal construction so it promises to be durable, even with heavy use.
Capable of covering 3036 sq ft, this sprinkler stands out for the details that make it easy to maintain. It's brass nozzles are not just made for uniform water streams but they're also more durable than plastic nozzles. They're also easier to clean, especially with the included needle plug.
Pros:
Available in different colors

Heavy-duty metal parts

Easy to set up
Cons:
Has plastic moveable parts
A Brief Introduction to Sprinkler Systems
A sprinkler system is one of the first things you should look into if you're thinking of creating a traditional grassy lawn in your yard. They're the most convenient maintenance tools for such an area and can also be the most practical installations, depending on the system you'll choose. The right sprinkler system will be efficient in many ways. We know that maintaining the humidity inside the greenhouse is a little bit complicated. But in case of our house yard and garden its not an issue. Because sprinkler help to maintain the humidity level in our garden and lawn. Not only that they can help us to cut down on water consumption as they're designed for effective water distribution. They can also minimize dry spots, ensuring that you'll have an evenly green lawn without too much fuss.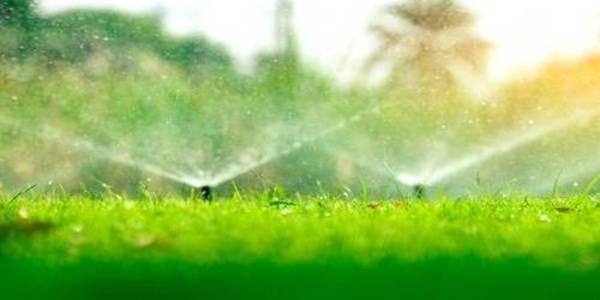 At the same time, they can also prevent damage on your lawn by keeping certain parts from getting oversaturated with water. Promising, right? But before you get to that point, you have to choose the right sprinkler system first. This can be the tricky part as there are quite a few different options available. The good news is, they're made for various lawn setups, so you can just match up the configuration of your space to the recommended irrigation system for it. How do you choose the right sprinkler variety for your home? We'll discuss that in detail below. 
Things to Check Before Buying the Best Sprinkler System for Lawns
After getting to know the most popular options for the best sprinkler system for lawns, the next thing that you should learn about is how you can take a pick from the list. This is the most challenging part as there are quite a number of things that you should consider in order to make the right choice. To help make your search simpler, however, we've crafted a quick guide that should point you in the right direction. Below, let's look at the top considerations you should keep in mind before you choose a sprinkler system.
What is the size and layout of your lawn?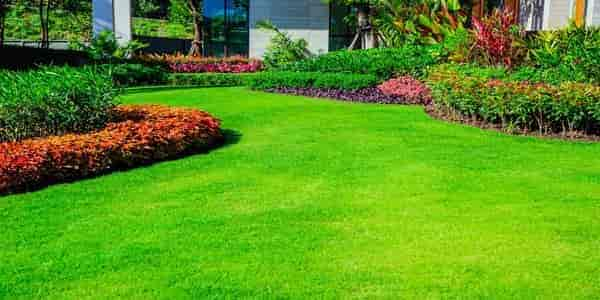 The answers to this question are the first things that you should know when looking for a sprinkler system. They play huge roles in what kind of system you should get and will affect the setup of the installation. The larger the area is, the more complicated the system will most likely be. A lawn on a sloped area will also require a different sprinkler system than a lawn sitting on flat land. If your lawn is irregularly shaped, you should also take the borders or other elements into consideration. You don't have to worry much if the borders are made by plant boxes and other items that will not get damaged when regularly sprayed with water. However, if it's a wall, fence, or other structure, that you shouldn't keep wet, then you have to be ready for some tweaks. 
What is the soil type in your home?
Different sprinkler systems are best suited for specific soil types. This is another reason why you can't just grab a sprinkler head, rig it up, and call it a day as it might not be the right match for the kind of soil you have in your property.For example, some soil types, like clay, don't drain quickly. As a result, they can keep the water on the surface, keeping your grass wet for longer periods. This can cause flooding and surface runoff that can then cause rotting and even drowning which are both bad for your lawn. Sandy soil, on the other hand, has a high infiltration rate. This means they absorb water quickly so they require more frequent but quick watering. 


Because of this, it's quite easy to damage the plants growing on this soil type so you have to be very particular when choosing a sprinkler system for it. If your lawn is made of silt, it will have a 'just right' water absorption rate. To best determine the type of sprinkler system for it, you'll need to observe how fast or slow it is in absorbing water.Lastly, those with loam soil will have a combination of three types, so any of the different kinds of sprinklers will be a suitable choice. On some occasions, you might also need to use different sprinkler types in one lawn, so keep yourself open to such an option.
What is your area's water situation?
With several states currently experiencing drought, it's very important to also consider the water situation in your location when choosing a sprinkler system. Not only is this morally right to do but there are also laws that you might break if you didn't choose the right system for your home. If your region is struck by drought, check the regulations that your local government has in place for irrigation systems before making any decisions. They tend to vary from one city to another, so check what applies to your area to be safe.
What's the climate like where you live?

The weather conditions in your region should also be considered as some sprinkler systems are prone to evaporation and getting blown away. These can result in a lot of water wasted and an ineffective set up as the outer perimeters of your system's radius might not get watered at all. So if you live somewhere windy or too hot, you should look for the most effective irrigation design that suits your climate.
How is the water pressure like in your home?
Your home's water pressure level will also affect the performance of your sprinkler system so it's important that they match. If the pressure is too low, your sprinklers will either fail to go off or will not perform according to its full capacity. If the PSI rating is too high, it can damage and break your sprinklers.
However, there are various options even for those with low water pressure. Some sprinkler head types are suitable for such situations while there are also specific irrigation modes that are made for low water pressure.
Where will the water come from?
If the water you'll use on your sprinkler system is recycled or from a natural source, you should also look for something that won't easily get clogged. If you don't have a filtration system in place, you should at least make sure that the release valves of your sprinklers won't get obstructed so you don't have to clean it every so often.
What are the different types of best sprinkler systems for lawns?
Here are some of the most common types of sprinkler irrigation systems used for lawns today:
Spray Sprinklers
These systems are pretty much the most common and basic sprinkler systems out there. It's most suitable for small spaces that require a lot of water in a short span of time like flower beds, turfs, or shrubs. It can release up to 1.5 inches of water in an hour but the actual number still depends on the product you'll get. They're best suited for flat areas and soils with a high infiltration rate.These sprinklers come in two formats: pop-up and stationary (pipe-mounted). Pop-up varieties are also referred to as concealed sprinkler heads as they only come out when it's time to start the irrigation process. They're permanent fixtures despite the rising movement and can be great options for homes with low water pressure.

Stationary sprinklers, on the other hand, are often mounted on pipes. They're not concealed, so they might affect the look of your lawn. These sprinklers usually only reach up to 15 feet. So if you're going to use it in a large space, the heads shouldn't be positioned further than 15 feet from each other. As this irrigation system sprays water, it's susceptible to wind drift which can cause water to get blown away or evaporate in the process. So if you live in a windy area, this might not be the best pick for you.
Rotor Head Sprinklers
For lawns, rotor head sprinklers are the most highly recommended sprinkler irrigation systems to use. They're designed to cover large areas with water evenly, so they're best suited for green spaces like lawns, golf courses, and parks.Unlike the spray sprinkler, however, they apply less water. Their average barely reaches an inch per hour, so it's most suitable for slow draining types of soil.

This type of system uses three types of heads to release water. It can come with single or double spray head types which are composed of rotating gear and releases a stream of water smoothly. Impact style heads are also available and they release water in an inverted conical shape, releasing water in all directions in one go. Due to its method of releasing water, the wind won't easily blow the water off-course. Its slow water delivery also gives enough time for the soil to absorb the water so less cycling is implemented.
Rotary Sprinklers

Also referred to as impact, impulse, or pulsating sprinklers, these are also very commonly used on large turf areas because it can release water in long solid streams. It's said that they're designed to recreate the effect of natural rainfall, making them efficient in watering grass and lawns.
Oscillating Sprinklers
With their quiet operation, oscillating sprinklers have also become the preferred type of sprinkler systems in many population-dense areas. They do not have the machine gun sound that comes with other sprinklers, so they don't wake up the entire neighborhood when it's time to water your lawn. While they only spray water in a right angle, they can still suit a lot of lawns. Its water stream is also gentler so it won't knock down or push away the stuff on your turf.
These sprinklers also don't necessarily need to be installed. You just need to attach it to a hose then place it in the middle of your lawn. It's will get the job done. They're easily portable and are less prone to debris clogging their ports. So you don't have to leave them outside all the time.
Conclusion
Maintaining your yard can be a challenging task. However, you can make it a bit easier with the help of the best sprinkler system for lawns. While choosing one can be tricky, we hope our guide points you in the right direction. It will also helps you find the perfect item for your needs and requirements.