Enjoying a nice, mild weather outside is one of the best things in life. It's relaxing, recharging, and energizing. However, being outside, even just in your patio or porch can also mean getting exposed to different types of bugs. Luckily, there are lots of ways to keep them at bay and one great example is by getting the best bug zapper for patio. To be very honest, bug zappers aren't always the first things that come to mind for a lot of people when it comes to keeping bugs at bay. Topical products are still some of the most popular options. Since they're readily available, easy to use, and are often known to work. However, they don't always smell nice or work. So in this article, we'll talk about six best bug zapper that is ideal for the backyard and patio.
Six of the Best Bug Zapper for Patio
If you want to give these insect-deterring products a try, here are some of the items we recommend you check out. They're all great options with glowing reviews and great value, so they might just tickle your fancy.
1. Yunlights Electric Bug Zapper
One of the most annoying things about bug lamps is that they don't look nice. This is why we started our list with the Yunlights Electric Bug Zapper. As it's styled to not look like one. With its lantern design, it can seamlessly blend in your porch or patio, leaving your guests and the bugs none the wiser. Engineered to deal with all sorts of flying bugs, this product looks like a lantern-style wall sconce. So it won't be too distracting in a regular space. It can easily blend in if you have other wall sconces of the same design with how it's styled. As it also emits light, it can easily pass off as a lighting fixture when you don't really look too closely.
It's stable enough to stand on its own. However, so if you don't want to hang it, you can still use it without any sort of installation. With this design, you also get to eliminate the difficulty of finding a good spot for it in your outdoor area. You can just attach it near the most traffic-heavy spot on your patio or porch. And since you can hang it high, it lowers the risks of having young kids and small pets getting electrocuted.In terms of functionality, you can also rely on its design to work. The lantern's grills are spaced nicely so bugs of various sizes can get in and still get in contact with the electric grid. As a result, it can help you get rid of a wider variety of pesky insects.
Special feature
It's still small enough for little fingers and paws to get in though. So we don't have to worry about our pets and kids getting zapped upon touching this item. With its good gap measurement, we can also count on this item to not get clogged easily. The gaps will stay clear so new bugs can get in and zapped efficiently.
If you're worried about maintenance, we don't have to fret as well. It's designed with a detachable metal tray so you can easily take that out to clear your unit of the dead bugs that are piling up.Equipped with a 40W transformer, you can also count on this product to be capable of delivering enough electricity to zap the life out of different kinds of bugs. This makes it effective and efficient as it can produce enough power to kill bugs on contact.
Despite this, however, it's rather power-efficient and won't cause your electricity bill to shoot up. As it comes with Super UVA energy-saving LED tubes, you don't have to always unplug it to avid racking up your utility bills.Topped with an IPX4 waterproof grade construction, you also don't have to worry about leaving this bug zapper outside. It can certainly withstand harsh outdoor conditions, ensuring that it won't get easily damaged if you use it on your porch, den, or patio.
Pros:
Attractive design can blend in nicely with most home's decor
Weatherproof construction
Easy to clean
Effective
Cons:
Replacing the lightbulb isn't very easy to do
2. Koramzi Electronic Insect Killer, Bug Zapper
Another lantern-styled option is the Koramzi Electronic Insect Killer, Bug Zapper. This product looks similar to the first item but with a square shape that gives it a more traditional appearance. It will still blend in nicely with most people's homes. Especially if your lighting fixtures resemble this item more.The main difference between the two is there's a bigger gap between the housing and the electric grid in this product. This is not necessarily a bad thing as most bugs get trapped inside anyway. With the size and construction of the housing, it can be trickier for the bugs to get out than to get in.
Its thick plastic housing is also not just attractive but durable as well. As this product is made for outdoor use, we can count on it to be weather-resistant. It's also fire-resistant. So if you're worried about its choice of material being exposed to a bulb and electricity for long periods, you can be guaranteed that it's perfectly safe to have at home.Note, however, that this product is corded. It doesn't note how long its power cord is. But some reviewers recommend using a power strip with it. So it must not be that long. Equipped with a 20-watt transformer, you can be sure that this product will do a great job in zapping the bugs that get in contact with its metal grid. It might be a lot less than the item above but it still has enough power to deal with small bugs with ease.
Special Feature
Cleanups are very simple, as well. The housing's grill's gaps are nicely sized so they won't trap bugs in and get clogged. Because of this, you won't be required to constantly clean the unit. You also only need to remove the detachable bottom tray to clear it out of accumulating insect bodies.
Pros:
Versatile lantern-style design
Easy to clean
Powerful transformer promises effective and efficient performance
Sturdy and durable construction
Large, sturdy loop for hanging
Cons:
Doesn't come with a wall or ceiling mount
3. Black Flag BZ-15 15-Watt Outdoor Bug Zapper
For a lamp-style bug lamp with a more modern and slim silhouette, check out the Black Flag BZ-15 15-Watt Outdoor Bug Zapper. Made for smaller yards and spaces, this item can provide coverage to half an acre of space. With a 15-watt transformer, this bug lamp doesn't really pack a lot of energy but that's alright. Since it's not for big spaces, it's not meant to be covered by a lot of bugs in one go. So if you use it right, it will not seem underpowered for the job that you have for it in mind.It's also power-efficient. Despite its low-wattage, it's brighter than most bug lamps. It can also last 20% longer than regular bulbs, making it a cost-efficient pick. And since it doesn't consume a lot of energy, you don't have to worry about it causing your electric bill to spike.
Its construction is also worth noting. The distance between the housing and the metal grid and bulb isn't that far apart so if an insect gets in, they'll be able to quickly get in contact with the electric grid. As a result, they can immediately get zapped and die in the process.Made for outdoor use, you can also expect this product to be durable. It's made of hard plastic so it won't rust or corrode over time. It's still best used under a roof, however, to best protect its electric components.
Special feature:
On top of all, it also comes with additional bait. It has a 30-day Octenol continuous release. Which can effectively draw in biting insects like mosquitoes.Octenol is a naturally-occurring chemical that is released by humans and animals in their breath and sweat. It is also believed to be the primary thing that mosquitoes are drawn to. With this bait, this bug lamp will be able to zap mosquitoes even when placed away from humans and animals. Note, however, that the power cord is very short. This means that you need to place it near a power source, use an extension, or set up a dedicated line for it. Since it's made for outdoor use, we recommend rigging an electric line for it instead. This way, you can better weatherproof it and ensure your home's safety.
Pros:
Equipped with an additional lure
Great price
Suitable for small areas
Easy to clean
3-year warranty
Cons:
4. GLOUE Bug Zapper Light Bulb
The Gloue Bug Zapper Light Bulb is also a very interesting option, mostly because of its appearance. This item is fashioned after a light bulb, so it's sort of a literal bug lamp when installed. When we said that this product is fashioned after a light bulb, we literally mean it. This item is shaped like one and is even equipped with a screw head instead of a power cable. This means that it's meant to be attached to a lightbulb socket. While such a configuration limits the areas where you can place the bug lamp, it also simplifies the process. You won't need to set up a power line for the zapper anymore. You just need to select a good spot with an existing light bulb socket and you're ready to go.
As this product is made for both indoor and outdoor use, we don't have to worry about waterproofing an electric line anymore. This design also makes it suitable for households with kids and pets. It will put the lamp near the ceiling so your little ones won't be able to reach it easily. With proper installation, it also won't easily fall off as it's meant to be screwed into the socket. So if you're always worried about the bug lamp getting knocked off its hook, you don't have to fret about that with this Gloue item. Its lightbulb design also makes this product versatile. It's equipped with two light sources, one for the bug zapper and one as an actual LED light bulb.
Special Feature:
It can work as a stand-alone light source for most rooms, so we can use it as a light and a bug-deterrent at the same time. With its 3 settings, we can also opt to use it with a dim light and with the lightbulb off. The bug zapper remains on all the time, however, so it can continue killing insects even when the light is not in use. If you're worried about cleanups, you don't have to fret too much. There's no need to remove anything from this product to clean it as it won't get dirty from the zapped insects. The electric grid area is designed with sloping sides so the dead insect bodies will not get trapped or perch on the bulb. They'll just fall off the lamp. You will need to sweep or vacuum under the lamp quite often, however.
Pros:
Unique lightbulb design
Easy to set up, use, and clean
Multifunctional making it a very practical option
Can be used indoors and outdoors
Cons:
Changing settings can be a bit tricky
The bulb is not available in warm white variety so you have to make do with a rather harsh light
5. Stinger Cordless Rechargeable Insect Zapper
If you are looking for a bug lamp that you can use in various ways, check out the Stinger Cordless Rechargeable Insect Zapper. This item is designed to be very flexible so you can certainly make the most from it. Just how useful is this product, you ask? Let's count the ways.First off, it's a rechargeable insect zapper. This feature alone makes it more portable and versatile. You just need to charge it and you can already use it somewhere without a power hook up. So if you're thinking of bringing it along with you on a picnic, while tailgating, or even camping, you can very much do so. Its cordless design also helps make it easier to take with you anywhere. It's also compact enough to be easily lugged around.
It will only run for about 3 hours, though, so take that into consideration. If you want to operate it while plugged in, you can also do so.With its lantern-style design, it's also very easy to find a spot for. It won't look off anywhere inside or outside your house as it just looks like a regular lantern. You can also opt to set it on the ground, on a table, or any flat surface or hang it up using its ring that also doubles as a handle. With these, it can be guaranteed that it's very easy to position. It also has 2 light bulbs that we can use in various ways. Its white LED bulb can be used with the black UV bulb to provide us some illumination and to attract bugs to get them zapped.
Special Feature:
We can also opt to turn off the UV light and zapper and use this item as a lantern. In addition to all of these, we also have the option to use an Octenol lure with this item. So aside from the black UV light, the Octenol can also attract more bugs to its electric grid. As a result, we'll be able to kill more insects with the help of this bug lamp.
Pros:
Highly versatile and can be used in various ways
Can be used with an Octenol lure
Friendly price tag
Replaceable UV light bulb
Cons:
Can be a bit tricky to clean
6. Flowtron BK-40D Electronic Insect Killer
Rounding out this list is the Flowtron BK-40D Electronic Insect Killer, a top pick by industry experts and homeowners alike. Some folks actually believe that other brands fashioned their bug lamps from this brand's lantern-style items, so it's certainly worth a look. Available in various sizes to provide coverage for different sized spaces, this item is hailed by many as the best bug zapper for outdoor use. For most people, it's the fact that it's made of durable polycarbonate that makes it weather-resistant and great for outdoor areas. It won't get rusty and will not crack or fade from prolonged sunlight exposure because of its choice of material. In terms of design, as mentioned above, it has a simple lantern-style design. It has thinner grills than the other items listed above.
However, so it doesn't look like the others. It has a cleaner appeal, though, as we have a better view of its light bulbs and metal grid inside. We might want to keep this out of children's and pets' reach, however. Their paws and fingers will not be able to slide inside the housing. But it's still better if you don't give them the chance to try. Equipped with a 15 watt UV bulb, it also emits a bright light to draw bugs in. Coupled with a high-voltage grid that nicely encloses the bulb, it promises effective bug zapping. You also don't have to worry about clogs as the grid has a patented design for its efficiency.
Aside from its UV bulb, its Octenol attractant is also USDA tested to work. With this add-on, you can be sure that it will attract mosquitoes and get rid of them instantly. It comes with a free cartridge but makes sure to replace it every 30 days to ensure the best results.
Pros:
Easy to maintain
Friendly price-tag
Sturdy and durable construction
Lots of glowing reviews
Cons:
Quite pricey
Short cord
Shuts off when the grid gets filled with insect bodies
Bug Zappers vs. Other Insect Deterring Products
DEET, the most popular insect repellent ingredient in the US, while safe and proven to work, doesn't always prove to be effective on everyone. It still depends on the formulation and the genetic makeup of the wearer to determine whether it will keep bugs away. Other more natural options also don't guarantee the same results as deet can, so even with lots of options, not all of them are worth the money. Most wearable repellents are also attractive options but the evidence that they work is scarce. So the wristband, clip-on fans, and even those stickers that you put on your kids might not be worth the investment. However, clothes with insect repelling ingredients, are said to be as effective as using topical products, so they can be good alternatives.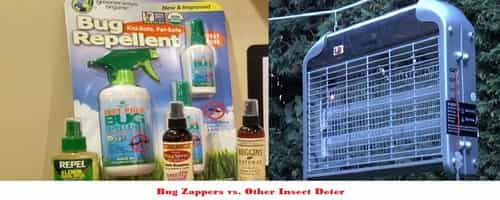 Bug traps, on the other hand, are also attractive options, especially if you want to employ a no-kill insect control method in your home. They're great if you have lots of beneficial bugs in your area. However, they're a lot harder to maintain and don't necessarily eliminate harmful insects, making them ineffective for some people's goals. Bug zappers offer great convenience and practicality for most homeowners. Because they quickly address the problem of having bugs zooming around in a specific area. By eliminating the insects altogether, we don't have to keep fending them off and focus on enjoying our time outside.
How Bug Zappers Work
Most bug zappers work by electrocuting insects that touch their metal grid. Their concept is rather straightforward. Since its design is also very simple.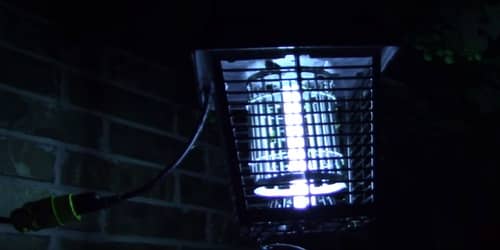 Typically, these products are composed of:
A housing or exterior casing as a safety feature;
A light source which is usually UV light to attract the bugs like literal moths to a flame;
Wire grids that conduct electricity;
And a transformer that charges the wire grid.
Basically, the UV light attracts the bugs to come closer to the light.Then they get electrocuted by the electric wire grid. And that resulting in their death. The housing provides a safety measure for users. So those who accidentally touch the unit will not get shocked. However, as mosquitoes and other biting bugs are drawn in by the scent of sweat and carbon dioxide released by humans and animals, bug lamps aren't always great for killing mosquitoes. We can, of course, remedy this by placing the bug zapper unit near us but that can also be bothersome.
As an alternative, manufacturers now offer products that emit gasses that are similar to breaths or sweat scents. They serve as additional baits that attract bug to the lamp, so they can more effectively kill the more harmful varieties. With the instant and permanent effects they promise, bug zappers can be a promising option for insect control in many households.
Things to Check Before Buying a Bug Zapper
With the impressive features and capabilities of our top picks, we're pretty sure you already have your eye on one of them. However, there's also a good chance that you still want to know more to make a prudent choice.
To help you with that, we've rounded up a number of considerations that you should keep in mind:
What kinds of bugs are in your patio?
With some research, you'll find out that not all bugs are attracted to light. Other flying insects, especially the ones that bite, are more drawn to the scent of the sweat and breath of living creatures. This is why some folks believe that bug zappers aren't effective. While there's merit to this theory, light still draws a lot of bugs in. Also, with the addition of extra lures, they can attract more insects and do a better job of keeping those pesky flying biters away. These are the reasons why we will always get positive results with a bug lamp.


However, with a wide range of bugs available in any given area, we have to make sure that the ones we're killing are not beneficial to the local ecology. If we're targeting mosquitoes, make sure to look for a bug lamp. Because that is tested and proven to attract mosquitoes. If there are frequent appearances of bees in the yard then we should look for something that will not harm them. With their population plummeting, it would be ideal if we avoid contributing to this problem.
How big is the area we plan to put the bug zapper in?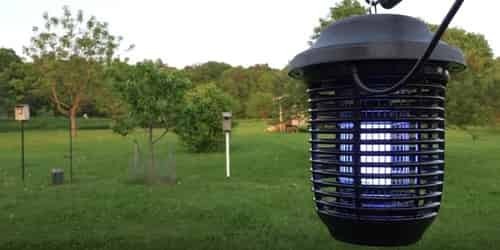 If our outdoor space is rather large and we only want to use a single bug lamp, we should get one in the right size. This way, it won't get overwhelmed by the number of bugs that it has to deal with. It will also guarantee efficiency. Since it will be the right match for the job it's intended to do. Usually, the bigger the bug zapper is, the larger the area it can cover. However, some products also base their capacity on the power of the transformer used. In any case, the product will indicate its coverage so we can always just look for that detail to cover this base.
Do you have pets and children?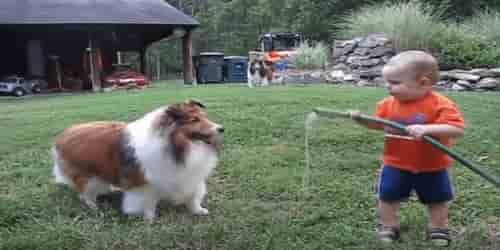 If you have pets and children, prioritizing their safety is a must. As bug zappers are made to release electric current upon contact. We have to make sure that they're out of reach of our little ones. This is why most of our picks for the best bug zappers are designed to be hung on high spots. This way, kids will not unwittingly touch them when plugged in. Besides this it is always important to know where to place and how to hang a bug zapper. Because of the success of a bug zapper mostly depend on its placing.
What are the features of the product we're eyeing?
What exactly should we look for in the best bug zapper for patios? We've listed some of the things you should keep an eye out for:
Good wattage as it indicates the brightness and amount of electricity the unit will most likely consume.
Additional bait attractant to ensure that your bug lamp will attract and kill mosquitoes and other biting insects.
Choose between corded vs cordless according to the purpose you have for the item and your preferences.
Replaceable LED light to ensure that you'll be able to use your bug zapper for a long time.
Durable and weatherproof materials as your patio fixtures need to withstand the harsh elements if it's going to sit outside your house all year long.
There are lots of other features that might be included in other bug zappers. Not all of them might seem beneficial to all but they can provide great convenience to some. If you think you'll get more out of a product by opting for something with various bells and whistles, then it wouldn't be wrong to go for it.
Do we want something that will look nice?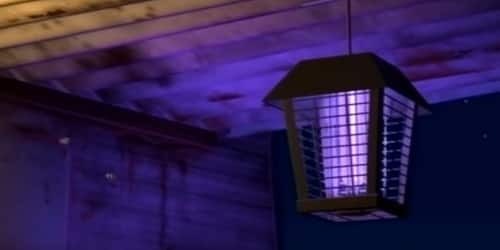 You might have noticed in our list that we've mostly chosen lantern-style bug zappers. There are lots of other types of bug lamps but these varieties are probably the nicest-looking bunch. So they're the only ones we included here. However, not all of them might appeal to you or look great in your home, and that's alright. It's best if you can choose based on appearance as well so you'll have the drive to use the product.
How to Clean Bug Zapper
Now that you know how to choose the best bug zapper for patio, you might be wondering how you should maintain your unit. Different products have different recommended ways for cleaning, so it's best to read your item's manual first before doing anything with it.
However, there are also general steps to go about it. Here are the basics to keep in mind:
Unplug the unit before trying to start cleaning it.
Prepare a material that will help you catch the dead bugs' bodies during the cleanup process or go to a spot in your yard where you don't mind dumping dead bugs in.
Grab an air blower. You can use a spray can, hair blower (on cold), or a leaf blower.
Take off the removable bottom tray of your bug zapper if there's any then dump its contents accordingly.
Blow air into the bug zapper until you dislodge all of the dead bodies that are stuck on the grid.
Piece the bug lamp together again.
Attach the additional lure if there's any.
Place the unit back to where it was installed.
Conclusion
With an effective insect repellent, we can fully relax while outside. We don't need to be annoyed by the peskiness of flying bugs. Or worry about contracting a disease from an insect bite. The best bug zapper for patio also offer the additional benefit of allowing us to enjoy the outdoor areas of our home fully without too much hassle. With the help of our guide above, we're confident that you'll be able to find the right match for your needs and requirements. So make sure to keep our recommendations and tips in mind.