Due to the rapid demand for outdoor products, many retailers are now making different varieties of patio furniture. Most homeowners are caught up in the craze to spruce out their backyards with beautiful designs patio furniture like regular stylist lounger or hammock chair types of furniture. Hence go for the best products on the market. You may wonder why patio furniture so expensive as compared to indoor options. Outdoor patio furniture can cost more because of an array of reasons. Even though the amount you're willing to spend depends on the budget, many factors come into play when choosing outdoor patio furniture. However, it's important to note that making furniture for outdoor patio also use costs more than for indoor. In this article, we will talk about the reasons behind why this types of furniture is so pricey and also answer some of the most important questions answer associate with this question 
Why patio furniture so expensive 
There are basically several reason why outdoor furniture especially outdoor patio furniture so expensive. The main factor that influence their high price are materials used in construction, High Price of Steel and Aluminum, Powder coating of metal furniture,  price of quality Wood and slating and design. Below We will discuss detail about it.
1. The materials used in construction 
In the past, wicker patio furniture was popular in many homes. However, these don't last long as the materials are mostly organic and cannot withstand weather and other conditions. Notably, the materials used in the constriction affect the cost of the product and this explains why outdoor patio furniture is costly. Outdoor patio furniture is either made from metal, wood or plastic and all of those raw materials are in most of the case very pricey. That increases the price of the furniture.
2. High Price of Steel and Aluminum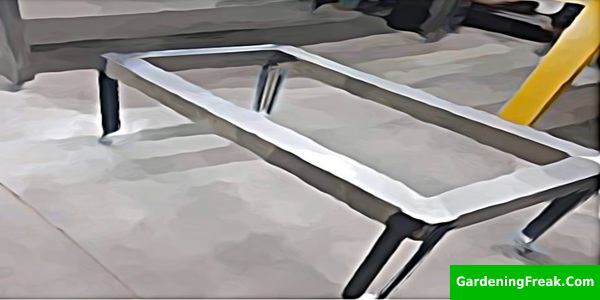 The advantage of using metal is that it's durable for long-lasting use. Further, it can withstand outdoor conditions such as exposure to sun, snow, and rain. Aluminum ranks highly as the most preferred metal since it can be powder coated to prevent rust or corrosion. Also, it stays in excellent condition even when exposed to the sun. Steel is also a good choice; however, sometimes you'll need to cover it or bring it indoors to prevent damage because of bad weather. As such, the aluminum patio will cost more because of the special coating. On the same note, a steel patio would is expensive due to the high level of maintenance.
3. Powder coating of metal furniture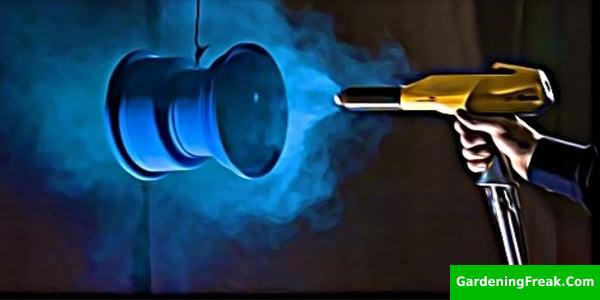 In most of the cases powder coating is use to metallic substance. It is basically a dry color finishing process that used to spray over the metallic furniture to protect it from rust and corrosion. This coating process also useful to protects the color of the furniture. Most of the quality outdoor patio furniture is powder coated to increase its durability. This powder coating is an expensive ingredient that increases the price of the patio furniture.
4. High price of quality wood and slating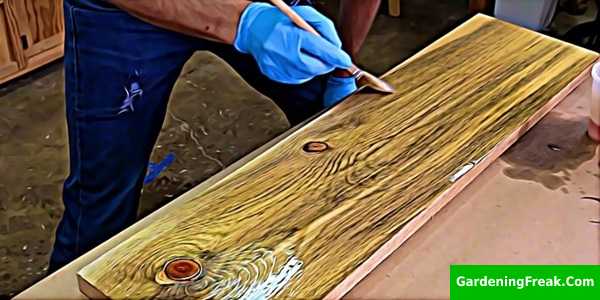 Wood is antique and brings out a classic appeal to your outdoors. However, only a few types of wood can be an excellent alternative for outdoor patio furniture. Wood requires a high level of maintenance to prevent it from rotting due to moisture.Most of the outdoor patio furniture comprises teak or tropical hardwood which can withstand external elements. These are expensive and will increase the cost of the patio furniture. Also, for wood to stay in good condition it requires slating, which can increase manufacturing costs.
5. Plastic molding process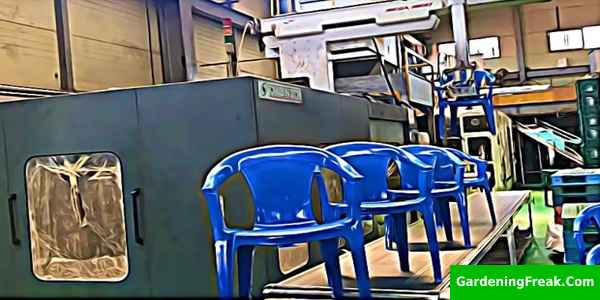 Plastic is yet another choice of materials for outdoor patio furniture. However, such materials need to be sturdy and withstand sun UV rays to prevent them from fading. As such, the molding process increases the cost of the furniture.
6. Cushion material and upholstery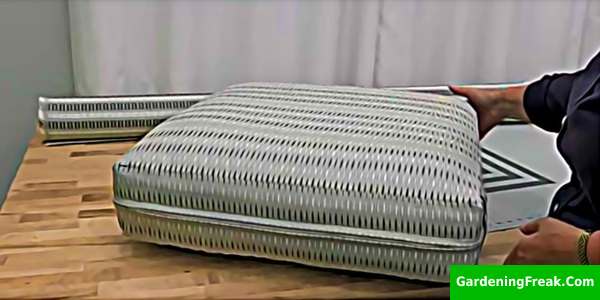 For more comfort, your furniture will most likely have more enhanced es to cushion covers, Sunbrella is the best option for outdoor fabric as it's durable, mold-resistant, and water-resistant. It's also fade-resistant and with low maintenance. However, it's an expensive fabric that will increase the cost of the furniture.
7. Lucrative Design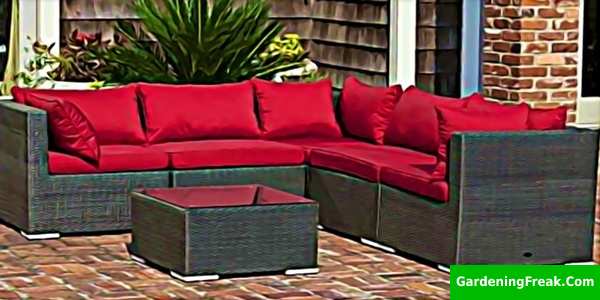 In most of the cases people like to purchase furniture that looks good. Basically people attract about those furniture which as a very lucrative design. To create those lucrative designs the manufacturers have to spend a lot that increase the price of the product.
Is expensive patio furniture worth it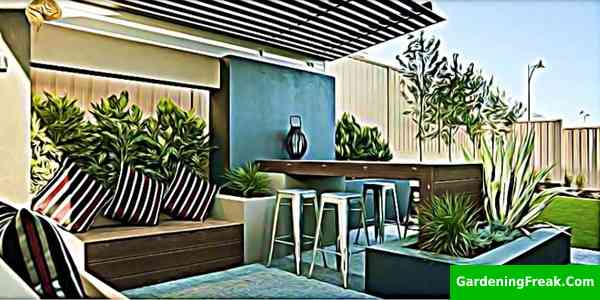 When shopping for furniture, whether for indoor or indoor use, it's vital to choose durable products that will deliver outstanding service for many years. However, durability comes with a price, and most outdoor patio furniture costs more. Is expensive patio furniture worth it? Here are the reasons to explain why expensive patio furniture is a worthy consideration.
Long-lasting 
Expensive outdoor furniture is made from top-notch materials and has an elegant appeal that lasts longer. Because of this, the premium quality maintains a brand fresh look even after years of use. Expensive outdoor furniture can withstand external elements and will survive many years of use. Also, the material is resistant to pest attack or mold formation that can ruin your adorable furniture.Such furniture will hold on during summer, winter, blazing sun, rain, and snow. Unlike some cheap varieties, high costing outdoor patio furniture has a premium coating that doesn't chip off. Therefore, it's advisable to invest in a high-quality product that is a good value for money. On the same note, wicker furniture is best suited for indoor that outdoor use since it's not long-lasting.
Less maintenance required for expensive patio furniture 
If you buy cheap outdoor furniture, you might spend more money in the future through repairs and replacements. The reason being, the quality of the materials is low, and you may spend a hefty sum painting, replacing the cushions, oiling, and sealing.
On the other hand, expensive furniture can last up to thirty years with little maintenance. For example, with wood, you can polish yearly for an elegant shine.
Provide Maximum comfort 
The outdoor patio is a good place to relax after a busy day. Most people enjoy the peace and comfort that accompanies the outdoor space. That is why; the choice of your furniture should offer the best comfort. When it comes to expensive outdoor furniture, the cushion and upholstery quality are both superior for ultimate comfort.
How long does outdoor furniture last
High-quality patio furniture can last even thirty years. There is no definite time that the patio furniture can last, as this will depend on various factors.
Type of materials 
The quality of the material determines the lifespan of your outdoor furniture. Steel and aluminum are great choices because of their durability. However, they require powder coating to prevent rusting due to moisture. The advantage of powder coating is that it extends the lifespan of your furniture. It's better than ordinary paint since it doesn't chip or peel.Not all types of wood can withstand many years of use. Wood can decay or rot due to external elements. In addition, wood is prone to pest attack and requires a high level of maintenance. 
Teak is a superior wood with long-lasting qualities for up to thirty years. However, it costs more than ordinary wood. Tropical hardwood is also expensive; however, it can last over seventy years and is resistant to weather elements. Steel lasts more than 25 years; however, you need to cover it when the weather is extreme or bring it indoors. For aluminum, it can last over 15 years with proper maintenance. Also, follow the manufacturer's guidelines on maintenance and care.
Quality of the cushions and upholstery 
Patio furniture requires cushions to enhance your comfort. The quality of the fabric determines the lifespan of the furniture. The fabric should withstand UV rays, which cause fading and eventual damage. Also, porous material ensures the cushions are breathable and prevents the buildup of mold. Sunbrella fabric is a good choice as you can leave it outside regardless of the weather condition. A well-maintained Sunbrella fabric can last up to 15 years due to its excellent non-fade characteristics.
What to look for when buying patio furniture 
When shopping for patio furniture, there are several things to consider. For starters, you'll want something that brings the best comfort and is durable. The following points will help you pick the best furniture for your outdoors.
How will you use the furniture 
First, you need to have an outline of how you intend to use the furniture. For instance, do you want to use the furniture for the family's dining area or host a party? Are you looking for a comfortable place to relax and probably read a book? With this in mind, you can have a basic idea of the furniture that will meet your needs.
As you already know, budget comes first when shopping for any product. When it comes to choosing your outdoor furniture, the cost is an essential consideration. Some furniture costs a lot due to the materials used in manufacture. However, despite the high cost, these are premium products that will deliver long-lasting service.
Level of maintenance required 
When shopping, it's essential to consider the level of maintenance. Some furniture requires more care for them to last long. A yearly maintenance program ensures the outdoor furniture stays as good as new, saving you money. From the cushions to the upholstery, frame and the chair legs, proper care will save you from repairs and replacements. You can polish at least once a year for wooden furniture, while for steel cover during harsh weather.
Quite often, your outdoor furniture will need protection against harsh elements. Of course, this depends on the material. For steel and wood, you can cover during the off-season or bring them outdoors. However, even the strongest furniture such as aluminum and Teak will require proper storage for them to last long. If you have little space, you can invest in foldable chairs to optimize storage space.
When buying your patio furniture, it's important to think about the choice of color so that it blends with your outdoors. Ensure that the furnishings enhance your landscape and bring life to your outdoors. Also, the color and fabric of the cushion shouldn't be either neutral or bold, depending on your outdoor décor.
The quality of the patio furniture goes hand in hand with the price. Outdoor patios feature different types of materials. The most popular ones are steel, aluminum, wood, and plastic. Steel is more durable but requires proper maintenance to last long. Also, wood is expensive and prone to attacks from pests and other external elements.
Best time to buy patio furniture 
Summer days offer the best moment to enjoy your outdoors as you get to relax or catch up with family during dinner. Unfortunately, it's not the best time to buy since the demand is too high. Everybody wants a taste of the outdoors, and with parties everywhere, you can expect the price to escalate pretty fast.In addition, summer is a hectic season, and many sellers are running out of stock. Also, there may be a delay in delivery, and you might get your order at the close of the season. Below here we outline the time to buy patio furniture.
As summer ends 
Depending on where you're located, the best time to buy patio furniture is at the close of summer. Just before fall, most stores certainly clear their summer stocks to give more room for winter stuff. Therefore, you're likely to get a good bargain during this time. Before buying, it's important to think about the storage as this may complicate things if you have limited space. At this point, you may consider stackable furniture that is easy to store.
At the start of spring 
Also, early you can get some good deals in early spring as few people are buying and prices are reasonable. You may not have a problem with the logistics, and you'll get good deals with the transport companies. The retailers are looking for new stock, as demand is expected to rise in late spring and early summer.
Seasonal offers 
You can check out different seasons offers from retailers. Quite often, sellers may reduce prices during special occasions such as new year, thanksgiving, Black Friday, Cyber Monday, or Christmas. Here you can get the best deals at discounts or lower prices.
You can get the best stores nearby and subscribe to their email lists and receive their promotional offers on your email.
FAQS 
What are the best outdoor furniture brands?
There are several brands out there that manufacture outdoor furniture. Some have been around for many years, while others are late entrants. Brown Jordan is a top maker and designer of outdoor furniture. It has been around since 1945 and has a wide presence in the US. The company has positive reviews from clientele since it delivers high-valued furniture that lasts long. Tropitone is yet another brand in the outdoor field and is popular with weather-resistant furniture and with stunning designs. Other brands include Harmonia Living, Sunset West, and Woodard.
How to Keep Expensive Patio Furniture Looking Great?
The first thing is to protect your outdoor furniture from harsh elements. Over time, the weather can damage your furniture. When not in use, you can cover them or bring them indoors. Another way to keep your furniture looking great is to clean regularly with warm water and mild soap.Regardless of the style, it's vital to clean the cushion fabric regularly. However, read the manufacture's guidelines before the cleanup. You can use furniture sunscreen to protect against harmful rays from the sun. Lastly, move the furniture to a shade to protect against hot weather.
How much should you spend on patio furniture?
The amount you spend on your patio furniture depends on your budget. Although outdoor furniture is generally expensive, you can pick a suitable choice within your budget. Cheap options are not the best, as they wear out fast and are not durable.
What type of outdoor furniture is the most durable?
With wood, tropical hardwood is the most durable and can last up to 75 years. The same goes for Teak, which can last well over 35 years. In addition, steel is durable and can last up to 35 years. However, it must be powder-coated to protect against rust.
What is the best color for patio furniture?
You can get bolder colors to enhance the appeal of your outdoors. Neutral colors are a bit dull for the outdoors, and you may have to paint to more vibrant options.
Is steel or aluminum better for patio furniture?
Aluminum is better than steel, as it can withstand outdoor elements. You don't have to move it indoors during harsh weather or cover it as long as it's powder-coated. On the other hand, steel requires special care for it to last many years.
Why is furniture today made of wood instead of metal?
Manufacturers mostly preferred wood since it's easier to work with. Also, it requires little investment and expertise to prepare wooden furniture. Wood is soft, user-friendly, warm, and easy to design.
Conclusion 
The outdoors is the best place to have that family dinner or relax after a day's work. Also, the tranquility allows you to break away from the boredom of indoor living and have a breath of fresh air. It's here where you get to read your favorite book or magazine and unwind. For this reason, the outdoor patio is an important place for every homeowner. Without a doubt, outdoor dining sets will liven up your home during summer. Whether you choose wood, plastic, or metal, outdoor furniture costs more for various reasons. They are made from premium materials, which is necessary for them to deliver a long-lasting service. Most of the people ask why patio furniture so expensive? The price of the furniture depends on many factors And in this article we try to cover all those factors. Since they are a worthy consideration, it's essential to take care of your furniture through regular maintenance.