Weeding our garden can be both rewarding and challenging. On one hand, it's a rewarding activity because it removes unwanted crops. Moreover, its paves the way for our fruits, vegetables and flowering plants to thrive aside from its health benefits, such as increasing our heart rate and decreasing our stress levels. On the other hand, it's a challenging activity because it's dirty work, literally. We have to dig into the dirt, pull out the weeds, and return the soil to its desired appearance, among other tasks. We may even find that it's a frustrating activity because there are weeds that simply won't die! So, how can we make weeding a more rewarding and less challenging activity? Well, we should use the best tools for weeding a garden!
With these tools, we can easily and quickly dig out weeds from their roots and, thus, prevent them from growing back too quickly. We can then give more time and attention to our cash crops and/or ornamental plants.
Best tools for weeding a garden
For our Reader Convenient we devide our best tools for weeding a garden review in two different segments. In the first segment, we will talk about the best long hand weeding tool and in the second segment, we will talk about best short hand weeding tool. We'll also talk about what the difference between long and short hand weeding tools in the later part.
Long-handled Weeding Tools vs Short handled Weeding Tools

Weeding tools come in two major types. First, the short-handled ones are the best tools for weeding while on our knees or when sitting on a low stool, as well as when weeding in tight planting areas. These are also great tools for gardeners who want good control over their weeding strikes, such as when there's the risk of uprooting the prized plants along with the weeds.
Second, the long-handled ones allow their users to stand while weeding, a convenient benefit for gardeners who have joint issues (e.g., knee pain). These are best used in larger planting areas where the weeds are placed relatively far apart from the prized plants.
There's a wide range of designs available for both the short-handled and long-handled weeding tools. Be careful about making our choice as many of them have the bells and whistles but aren't as effective as expected. We also want to emphasize that the best tools for weeding a garden will depend on the type of work we're planning on doing, a topic discussed in a later section.
Best Long hand Weeding Tools
1. Fiskars 339950-1001 39″ 4-Claw Weeder
The Fiskars 4-claw weeding tool works well in the removal of thistles and dandelions, among other relatively large weeds with wide root systems, thanks to its claw-like design. The claw at the end of the tool pushes against the soil, wraps around the weed and its roots, and then closes in for easy removal of the entire weed, roots and all.
There's also no need to bend down to remove the weed from the claw, thanks to an easy-eject mechanism at the handle. We should, however, ensure that the weeds will be properly disposed of to prevent them from coming back too soon, too quickly.Even a beginner will find it easy to use, too. All we need to do is just comfortably hold the tool in our hands, position its head over a weed, and then step down on its foot platform. we can use the integrated viewing window – it's on the foot pedal itself – for a better view of the weed and its placement in relation to the tool's claw.
The claw then clamps over the weed and pulls it out by the roots.  Easy-peasy, indeed, especially considering that we only need a light pressure on the handle to uproot an entire weed.We don't have to bend over, much less be on all fours, to remove weeds so we can enjoy weeding for an hour or two at a time. But be sure to use it on relatively wet soil. If the soil is dry, it can break under the pressure. If necessary, weed only after a rain or after watering our plants to ensure that the claw goes down into the soil like a hot knife on cold butter.
Pros:
Effective at removing a wide range of weeds
Easy to use
Durable materials and construction
Great for people who have knee or back issues
Cons:
Cannot be used on dry or rocky soil
Handle cannot be adjusted for height
2. Grampa'sWeeder (CW-01) – The Real Stand Up Weed Remover Tool
There's something good to be said about old-fashioned tools and this can be said about Grampa'sWeeder! Yes, it has a relatively simple design compared with other modern long-handled weeding tools but in its simplicity lies its beauty. We can easily use it straight from the box since there's little assembly involved, not to mention that it works like any other claw-based weeding tool.
Just place the claw over a weed, press it into the soil, and then lean the handle to the side to remove said weed. We should use the foot lever to push the claw into the soil but remove our foot from it when leaning the handle. This way, we're letting the tool do the work so we don't end up with muscle and joint pains afterwards.
The materials used in the Grampa'sWeeder are durable, too. The handle is made of bamboo, a strong yet lightweight material, not to mention that it's a sustainable material. The claw is made of a sturdy metal with a powder coating for extra durability.We will find that the weeding tool is light enough to be used by nearly everybody from children to seniors, yet also heavy enough to feel strong and sturdy in our hands. We won't hesitate driving it into wet or damp soil because it will withstand hundreds of weed removal.
This is also a longer weeding tool – its handle measures 45 inches. Even tall people can use it without bending over too much.
Pros:
Lasts for years with proper use and maintenance
Easy and effective to use against several types of weeds
Can be used by tall and petite gardeners
Eliminates the need for bending and kneeling while weeding
Cons:
No easy-release mechanism to remove weeds from the claw
Doesn't work well on hard soil
3. Worth Garden Stand-Up Weeder and Root Removal Tool
Unlike many weeding tools, this Worth Garden weeder and removal tool has a five-claw design – others only have two or three points. The five-pointed nail design makes it easier and faster, as well as more effective, to pull up weeds from the roots. Even the deeply-entrenched roots won't escape the weeder's claws so there's less risk of fast regrowth.
We can apply firm pressure on the foot pedal when pushing the weeder's claw into the soil, preferably soft, damp, or wet, without worrying about breaking it. The claw has a strong and sturdy design that, in turn, is complemented by the durability of the 33-inch handle. We don't have to bend, go down on our knees, and hurt our back when using it, too, due to its long handle. Pulling up the weed, however, requires a bit of a twist, literally, but it's easy enough even for seniors. Be sure to position the claw on top of a weed, push it down into the soil, and then twist the handle to remove said weed. There's no need to twist our hips either – just a slight twist of our wrist will do the trick.
We can use this weeder on nearly all types of weeds, large and small, such as dandelion, thistles, and crab grass. As with most, if not all, types of claw-like weeding tools, it's best used on damp to wet soil – too dry soil means more difficulty in pushing the claw into the weeds' roots.
Pros:
Effective five-point claw design to completely pull weeds off the soil
Long handle eliminates the need for bending down or being on our knees
Durable materials and design (i.e., rust-resistant with zinc plating)
Comfortable to use with padded handles
Cons:
Doesn't provide manipulation of the weeds for faster extraction
Leaves behind a hole in the ground after weeding
4. Flexrake 1000L Hula-HoWeeder
The FlexrakeHula-Howeederis a classic example of a stirrup-style hoe, a weeding tool that works by cutting off weeds from the soil surface. The blade itself has an open design that allows for fast and easy rake-like movements to remove weeds, roots and leaves. There are no holes left on the ground, no hills of soil to move, and no need to push down on the handle.
You just need to place the edge of the blade on the soil where the weeds are, pull the handle toward you, and remove the weeds from the soil. Think of the action of a razor on the skin albeit it's being performed with a rake-like tool equipped with a heat-treated, self-sharpening blade.But it doesn't just remove the weeds, too! The back-and-forth movement of the blade over the soil creates an aerating effect, thus, the soil becomes readier for planting. The combination of the weeds and soil also creates mulch, an important aspect of successful cultivation.
The blade is strong and sturdy enough to withstand a few years of regular use, thanks to its self-sharpening property. There's little to no need for regular maintenance, apart perhaps from the occasional removal of soil and plant matter build-up. The weeder can even be used on relatively rocky ground since the open-design blade seems to withstand the abuse.
Pros:
Effectively removes weeds
Easy to use with back-and-forth movements
Made with durable handle and blade
Lasts for years
Cons:
Doesn't work so well on weeds with deep roots
Doesn't work on large clumps of grass
5. Weasel Step and Twist Hand Weeder
Many weeding tools are designed for use for a single purpose only – to weed out the weeds – but not so the Weasel Step and Twist hand weeder! You can use it in two ways so you get more value for your money.
First, you can use it for the purpose for which it was designed for – a weeding tool – and it's so easy to use, too. Just push the two-pronged claws over a weed, push it into the ground, and twist the handle, a three-step process that will remove the weed, from the roots up, effectively.Now, what will you do with the weed and soil? Simple – push the thumb release on the top of the handle, which will release the weed plug from the tines. There's no need for bending down to release the weed plug, as well as no need for clean-up every time you release one.
Second, you can also use it for planting your seeds and seedlings without bending down or going on all fours.  Since planting the beginnings of your plants require holes in the ground, you can use it to do so – no need for hoes and sticks. Just use it as if you're removing weeds and you're good to go.
The weeding tool is also unique in the sense that its tines are made of carbon steel, a material known for its longer longevity than, say, aluminum. Plus, it's a weather-resistant and rust-resistant material.
Pros:
Multi-purpose gardening tool
Easy and effective to use on many types of weeds
Lasts for years with good maintenance
Limits, if not eliminates, the need for herbicides
Cons:
Leaves a hole in the ground
Only has two tines
Best Short-handled Weeding Tools
1.CobraHead Original Weeder
Simplicity makes for ease of use, and it's something that the CobraHead Original Weederhas. Its design may be simple – just a handle with a "steel fingernail" shaped like a cobra's head – but it has numerous uses in horticulture and agriculture. You can use it not just for weeding but also for digging, edging, scalping, furrowing, planting, and harvesting!
How is it possible? Basically, the sturdy and sharp blade cuts through plants and digs into the soil with a single smooth motion! You can use it in nearly every possible motion – up and down, side to side, and pulling –to perform whatever task needs to be done.You can use it to toughen dry, nearly baked soil, a job that other weeding tools aren't up to the task. You may also use it for pulling out not just weeds but also root crops, such as onions and potatoes in your home garden. Indeed, it's a great all-around short-handled gardening tool.
Plus, it can be used by both left-handed and right-handed gardeners. Many weeding tools are designed for right-handed people and it's something that can cause inconvenience, if not injury, for left-handed people. We love that this weeding tool has a rugged construction, too. The resin handle feels comfortable in the hand, if not nearly unbreakable, while the metal seems unbendable under normal use.
Pros:
Multiple uses from weeding to harvesting
Durable materials and build
Requires little to no maintenance
Suitable for use by all gardeners
Cons:
Spade shape of the tip presents weeding issues
Requires bending down for use
2. Hori-Hori Weeding & Digging Knife
Yet another multi-purpose gardening tool is the Hori-Hori knife that, at first glance, looks like an ordinary kitchen knife. But it isn't because it's especially designed for gardening tasks, from its ergonomic handle to its edges.
First, it has two types of edges that make it easy to use on a wide range of tasks in the garden. The concave blade makes easy work of digging on nearly all types of soil, from dry to damp or wet.You can then use it to dig up weeds from their roots – just point the tip of the blade at an angle against the soil and dig out the weed. You will have a tool for making seed drills on the soil, too.
Second, it has a sharp beveled edge that makes it easy to slice through plant material, even through thick roots. Your harvesting time will be cut in half when you're using it. Third, it has a serrated edge, too, which can be used to clean out roots before excavating them from the ground or cutting them. You may also use it as a quasi-trowel for bedding and plugging plants. You even have the benefit of inch markers engraved on its blade so you can measure rope, dig to the correct depth, and other tasks requiring short-distance measurements.
Did you know that the Hori-Hori knife can also be used for other non-gardening purposes? Yes, it has been proven useful in camping, hunting, and prospecting.
Pros:
Made with the finest quality Japanese stainless steel for unparalleled durability
Requires little maintenance (i.e., wash after use)
Stays razor-sharp even after years of use
Feels comfortable in the hand with its ergonomic handle
Cons:
Small space between blade and tang makes it feel less stable
Requires bending
3.Homegrown Garden Tools Hand Weeder& Manual Weed Puller
Using a short-handled weeding tool can be problematic because it doesn't provide much of a leverage as its long-handled counterpart. But it isn't a problem with this Homegrown Garden Tools weed puller!It has a curved shaft that acts as a leverage that, in turn, makes it easy to pull out weeds from the roots. But it's also important to push the tool into the soil at the base of the weed, capture the roots using the V-shaped tip, and pressing down on the handle to remove the weed. You only need a slight pressure on the tool as well so your hand and wrist aren't subjected to too much stress.
Plus, it has a large handle with a rubber palm rest and contoured finger grips for optimum comfort. You can weed your garden for an hour or two without feeling too much soreness in your hands, thanks to this thoughtful feature.  You can also hang it on a wall for easy access; it has a handle hole for this purpose, aside from its easy-to-spot bright green color.
This weeder can also be used on most types of weeds including thistles, dandelions, and crab grass. But you have to consider the size of the weeds being pulled out from the ground – the larger it is, the harder it will be to pull out with a hand-held tool (i.e., a long-handled tool may be more suitable).
Pros:
Comfortable to use for a few hours
Gets weeds out from their roots effectively
Easy to spot
Multi-purpose gardening tool
Cons:
May be unsuitable for smaller weeds
Why Is Regular Weeding Important for a Garden?

While there are people who say that leaving a few weeds here and there in your garden has its merits, most gardeners agree that regular weeding is a must for great gardening results. Here are some reasons that you should consider.
Weed require nutrients like all other plants
weeds compete with your plants for the nutrients in the soil. Keep in mind that weeds also require nutrients and, thus, these will take away the nourishment that your plants need for healthy growth. This is true whether you have cash crops, such as fruits and vegetables, or ornamental plants.
With fewer weeds in your garden, your cash crops and/or ornamental plants will have less competition. You will then enjoy better results, such as larger vegetables, juicier fruits, and brighter flowers. Your fruits and vegetables on the table will also likely be more nutrient-dense that, in turn, means more nutrition for you and your family.
Weeds Compete with our regular plants for sunlight and water
weeds also compete with your desired plants for sunlight and water. In many cases, the weeds will win because these tend to be more aggressive in stealing water and sunshine from other plants!
Weeds can create their own micro climate:
There's also the matter of weeds creating their own micro-climates that adversely alter the desired temperatures for your plants. Your plants can become too cool in the early mornings and evenings, perhaps even become too cool too early or too late in the season.  You definitely don't want the weeds' micro-climate effect to have negative effects on your plants.
Large weeds can cover crops and flower
weeds can cover your crops, literally. You may be growing summer squash, for example, where the vegetables grow bigger while on the ground. When the weeds grow beyond control, you're less likely to see the vegetables covered by the weeds – and you end up with crop wastage, a shame considering that it also means a waste of your time and energy.
Weeds can also block the sight and scent of the flowers so bees are less able to pollinate them. If the weeds are too attractive and/or too abundant than the cultivated plants, they can actually lessen the pollination of the latter. The bees, among other pollinators, already have sufficient food supply from the flowering weeds, such as dandelions, so they will skip the cultivated plants.
 Weeds help to camouflage the presence of past and disease
weeds can also camouflage the presence of diseases and pests in your garden. When weeding, you can also take a closer look at your cultivated plants and determine their health. You can then take the appropriate action to minimize the impact of pests and diseases on your cultivated plants.
Health Benefits
Of course, regular weeding is beneficial to your physical and mental health. Spend an hour or two weeding your garden and you will feel the cardiovascular benefits, as well as your improved mood!
Why Are Weed Killers a Big No?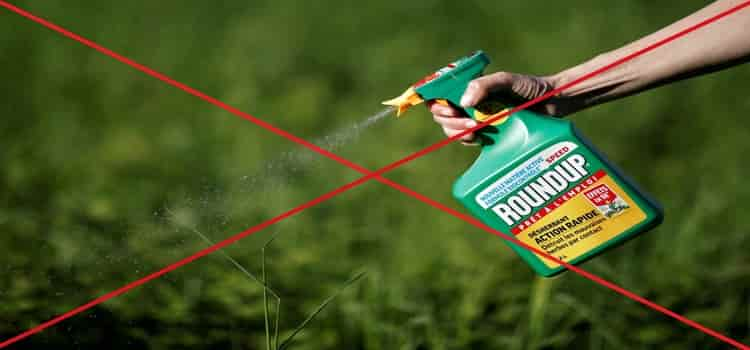 Herbicides, or weed killers, can kill unwanted plants within minutes and with the least amount of time, energy and effort involved. But their benefits are far outweighed by their risks! In bellow, we'll talk about some reasons behind it.
Detrimental Effect for human and other animals
For one thing, herbicides contain harsh chemicals that can cause health issues in humans and animals, particularly pets. These chemicals are particularly harmful when inhaled or ingested. As well as when they come into contact with skin they negatively affect out heath. The symptoms include gastrointestinal comfort and skin irritations; the symptoms vary depending on the chemicals.
Harmful effect over-harvesting plant
For another thing, weed killers have a wide range of adverse effects on cultivating plants. Many herbicides have a non-selective action. Which means that all types of vegetation that come into contact with them will be killed – both weeds and cultivated plants! On windy days, even the plants that are a distance away from the sprayed herbicide can be adversely affected, too.
Affect soil and water layer
Herbicides can also persist in soil that, in turn, affects the soil and water layers. The growth of cultivate plants will be affected when there are residual herbicides in the soil, such as these plants experiencing stunted growth. Examples of soil-persistent herbicides are triazines, uracils, and phenylureas.
Negative effect on the environment
Weed killers can also be carried off into other areas by rain and irrigation. This can be particularly problematic when the herbicides are carried into bodies of water, such as ponds and lakes, where the animals can be affected. Over time, weeds can also develop resistance against herbicides. Think of antibiotic-resistant bacteria and you get the idea.
The bottom line is just use your weeding tool and remove the weeds from your garden! You and your garden will be healthier for it.
Why Using Weeding Tool A Good Idea?
When you use a weeding tool, you will be spending more time, energy and effort in weed removal. You will also be exposed to the risks of sunburn, skin irritations, and other effects from spending an hour or more under the sun.But when it comes to safety and effectiveness, there's nothing like manual weeding! Aside from the health and environmental risks associated with the use of herbicides, there are a few benefits to it.
Weeds can be pulled from their roots. Many weeds have long taproots that should be completely removed to prevent their regrowth. Or at least, prevent them from growing back too fast, too soon.
Weeds and cultivated plants can easily separate instead of being killed in one stroke upon the application of a non-selective herbicide. You want to remove the weeds only, not the cultivated plants, so it pays to actually differentiate the two through inspection.
There's also the fact that weeding can also loosen the soil in preparation for planting.Of course, it's also important to use the proper weeding tool for the job! Effectiveness and efficiency are as important in a manufacturing setting as in a gardening setting.
For example, digging tools are best for removing weeds with deeper taproots. Cutting tools work great for weeds with runners or with fibrous roots.
How to keep weeds out of garden naturally
 There is a famous proverb goes that "prevention is better than cure". This is also true for the case of weed control. Using some natural tricks and using some organic material we can easily control weed from our garden. Those tricks tips are given bellow…
Use of Mulch:
Using the layer of mulch can reduce the growth of weeds. It is important to note that mulch can't alleviate weed permanently but it can slow down the growth of weed. Mulch also have many natural benefits for the garden like it work like organic fertilizer and provide the plant their natural nutrition, it also helps to hold water in the soil for a longer period.
Use of White Vinegar:
 White vinegar a most common kitchen ingredient is also useful to kill weed. Yes, this not work as fast as the weed killer but it's very effective and environment friendly. All we need to do is make sure to spray the white vinegar at the root not just on the plant's body.
Sprinkle corn meal: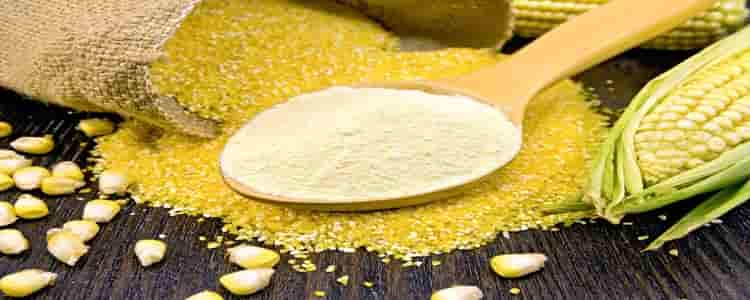 Sprinkle the cornmeal in the soil can prevent weed to germinate. Not only that when the cornmeal break down it will provide our plant their necessary nitrogen. But it is important to mention that cornmeal only prevents to grow new weed it can't kill any weed that already exists in our garden.
Things You Need to Check Before Buying the best weeding Tools for garden
Most of the best tools for weeding a garden are affordable but it doesn't mean either that you're justified in buying cheap tools! Keep in mind that buying high-quality gardening tools in general and weeding tools in particular can be considered an investment. You will not only get the best value for your money, thanks to the durability of these tools, but you will also have a more enjoyable time in the garden.
Here are a few important things to consider when buying weeding tools, especially when you're buying from online shops.
Go through the product description carefully
Read the product description in full since it contains the basic description of height, weight and features. You will then be able to initially decide whether it's the right tool for your needs.
Check out the review
Read the reviews, too, and look for desirable features and possible issues that will likely have an influence on your own needs.
Check out the raw material that is used
Check the materials used and determine their suitability to your needs. Obviously, durable materials like powder-coated metal and hardwood handles are the best since these will last longer. But don't dismiss other types of materials, too. Since these also have their merits, such as stainless steel and hard plastic. For weeding tools, we want thick metal and plastic components. Because these will come in contact with the ground. The thicker the metal parts, the better these can stand up to regular heavy-duty use.
Hight and handle issue
Check the height and handle. You want a long-handled weeding tool that fits your height – you don't want to stoop too low or step on a stool just to be able to use it. You should also be comfortable when using a short-handled weeding tool so it pays to check the handle; look for finger grooves if you want a more secure grip but a relatively smooth handle with foam padding will also do the trick.
Functionality of the tool
Determine the functionality of the tool. You have to ask yourself questions like, "Is the tool the right one for the types of weeds I want to remove? Is it versatile enough to be used for other purposes?" For example, if you want a multi-purpose tool, then you may find the Hori Hori digging tool the best option.
Price Issue
Check the price. While you don't want cheap tools, you also don't want to pay for the unnecessary bells and whistles on a weeding tool. You should balance the price and features on it before deciding to buy it or skip it.
You may want to buy a short-handled and a long-handled tool, one each, so that you will have a go-to tool for every occasion.
Conclusion
Most of the plants in this world are not like air plants. Because they not only need very little care but also they don't need any kind of soil for their growth. So weeding is not a problem for air plants. But in maximum cases when we cultivate any kind of crop, fruits or flower whose need soil for their survival then the common problem that all gardener's face is the unwanted weeds. That's why the best tools for weeding a garden are a must-have for every hobby and serious gardener! These tools will make the challenging task of weeding so much easier and faster so it becomes more rewarding. These may not be sophisticated in design and features like a lawnmower or a grass cutter. But these tools are among the most useful.
After all, we can bring these tools everywhere we want. We can easily take these tools whether it's our backyard garden or the community garden a distance away. You won't need gas and oil to operate them, too. So these are portable and useful in the ways that matter for a gardener. You can also easily fix them, perhaps even repurpose them, so you get more value from your money.
But it's important to take good care of weeding tools, too, so that these can be used for longer periods. Even a simple wiping and/or washing of the handle, blade and tines will do the trick.